Funding Your Future Business
Before you give up on your dream to be the boss and own your own business, because you don't think you have the capital to do so, take some time to explore several fantastic funding options available to you! The Rainmaker Plan (commonly known as 401k Rollover as Business Start Ups) and SBA Loans are viable funding sources that can make your dream into a reality.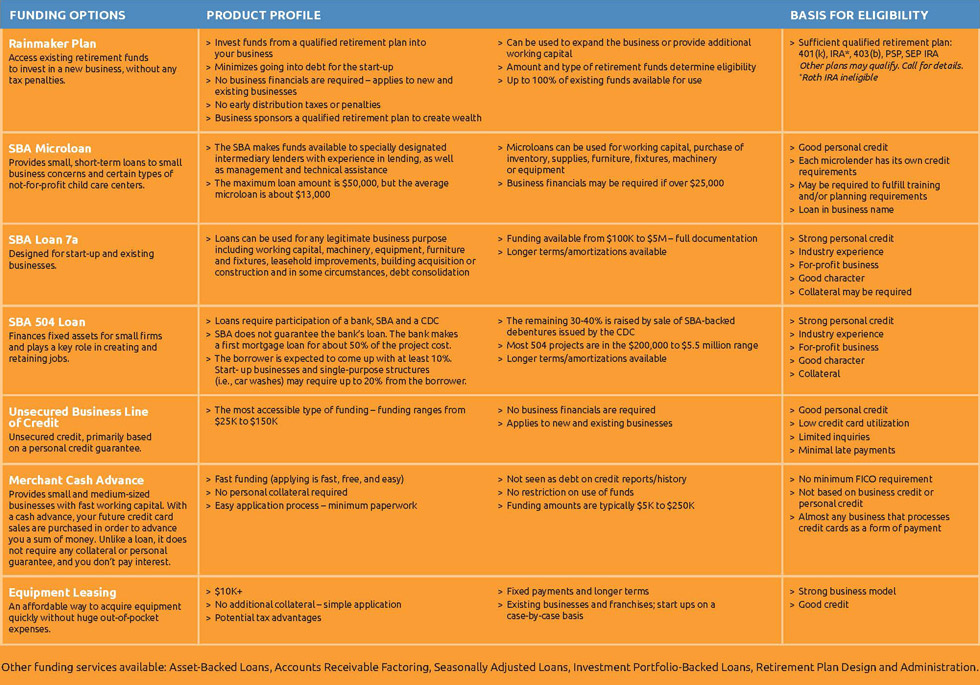 Ready to explore your funding options?